Notice: redpepper.awsmenu.com is the upgraded official website of Red Pepper Worcester. It's now hosted on Amazon Cloud and replaces previous www.redpepper-worcester.com.
OPEN Today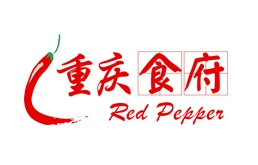 RED PEPPER WORCESTER 重庆食府
No.1 Choice of Chinese Gourmet in Worcester Area
Authentic Sichuan Chinese Restaurant
100%正宗川菜,重庆风味,欢迎品尝 !
1083 Main Street, Worcester, MA 01603
Tel: 774-243-6488   Fax: 774-243-6279
Email: redpepper.worcester@gmail.com
http://redpepper.awsmenu.com
Red Pepper Location on Google Maps
Hours - 7 Days a Week
Sunday - Thursday: 11:30am - 08:30pm
Friday   - Saturday: 11:30am - 09:30pm
Lunch Specials:Mon - Fri   11:30am - 3:00pm
Order for Pickup: Pay upon pickup
~30 minutes waiting time after order placed
! Remind:Before placing your order, please inform us if a person in your party has a food allergy.
Accepted Payment
MasterCard, VISA, Debit Card or Cash.

Facilities
Free Parking Lot; Free WIFI.


Copyright ©2018 Red Pepper & Chongqing Impression Inc. All rights reserved.